Overview
Living DNA helps customers learn the ethnic makeup of their DNA and gain some insight into their family background and where their ancestors came from. The company advertises a more sophisticated form of testing that it says combines the know-how and experience of "over 100 world-leading scientists, academic researchers and genetic experts." Founded in late 2016, the company said that its mission is "to show humanity that we are all made up of all of us, dissolving the concept of race."
The company stands out from the competition in that it not only covers the common family-line ancestry, known as autosomal DNA (or atDNA), but also covers your motherline (mtDNA) and fatherline (Y-DNA) if you're male. LivingDNA also advertises that the results are twice as detailed as those offered by other companies.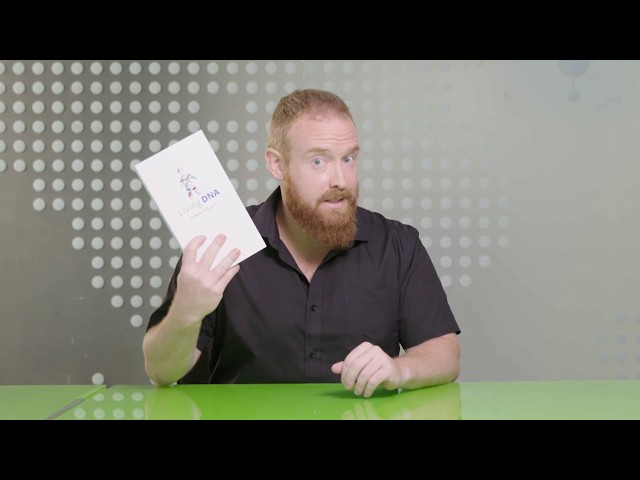 Ideal For
Those curious about their roots
People who want to know the exact breakdown of their ethnic make up
Those curious in general about DNA research and would like to take part in the company's wider data research
Pros
Promises some of the most sophisticated science and methods in the DNA testing field
Free shipping (to lab)
Free test updates (if findings change)
Covers 80 different regions worldwide and can arguably provide the most accurate region-specific results
Cons
May be more expensive than competing companies
Company says can take up to 12 weeks to get results, and some users report even longer
No relative matching
Why Go With Living DNA
Living DNA offers what may be the most advanced testing of any genetic genealogy company. The testing goes past the typical autosomal "family DNA" offered by other companies and extends to your maternal DNA (mtDNA) and paternal DNA (Y-DNA), which are typically only offered as separate tests with other companies. The reports are arranged in three sections, your family ancestry, maternal line, and paternal line.
The company provides users with an overview of their ethnic heritage going back about 10 generations with a remarkable level of detail. The testing matches ancestry down to 80 specific regions of countries, including 21 just for the UK and Ireland. It also provides users with an interactive map called "Your Ancestry Through History." This serves as a sort of timeline showing where your ancestors lived beginning about 1,000 years ago. Moving backward you can trace their migrations over the eons, and learn about the various time periods. By analyzing your paternal DNA, researchers can look back around 180,000 years and estimate the migration routes of your ancient ancestors.
While Living DNA doesn't build a classic family tree like other providers on the market, the combination of all 3 types of DNA testing plus the maternal and paternal lines may help you just as much as a family tree. The family matching feature that helps you connect with genetic relatives—which you can see in the video above—is coming soon.
What's on Offer
Highly-detailed results broken down to regions within countries
Tracing ethnic heritage back 10 generations
Paternal DNA tracing
Interactive map to follow your ancestors migrations
Highly-advanced testing that implements the know-how of over 100 expert scientists
Provides raw data results which can be used on other genealogy sites
Free shipping
Easy to perform cheek swab test
More Reasons to Choose Living DNA
Living DNA puts a big emphasis on privacy and security when it comes to user results, which are posted online through the company's website and can only be accessed by the user.
The tests are autosomal, which means they cover the autosomal chromosomes who provide the most detailed information about DNA. Living DNA tests all 23 and through their battery of tests can provide users with intricate, rich results that are unsurpassed in the industry.
The tests are also highly appealing to people who would like to take part in wider DNA research. With the user's consent, Living DNA will enter their individual information into a wider database that can be used to study human DNA, and further the company's mission of showing that all humans have the same common ancestors. Living DNA is for people who want more details and want to delve into the fine print of where they come from.
Ease of Use
Order kit online
Once received, activate your kit online through the company website
Find 2 cheek swabs—Use 1 on inside of each check
Place 1 swab into each vial seal and stick provided labels on them
Send vials back to company in the included postage-paid envelope
Wait up to 12 weeks for results and then access them online once email received from company
Speed of Kit Delivery and Results
Inside DNA says to expect the tests to take about 10-12 weeks, and according to user reviews online, this is no exaggeration. During that time the tests are sent to 2 separate labs, and can often get backed up if there are a lot of orders, especially around holiday season, when DNA tests are a popular gift.
The tests can be expensive – as compared to the competition – but the company does have a unique approach to DNA testing and what it means in a wider sense for society. To Living DNA, all mankind is related, all of us are from the same background and streams of migration, and the concept of "race" is a false construct imposed upon mankind.
It's an interesting approach and a goal that many users will find appealing to take part in.
In the labs, user samples are put through a battery of tests which have no rival in the business. The company tests use maternal and paternal DNA, combining both under one roof, unlike other companies which package them separately.
In what is one of the most interesting aspects of the product is the "Your Ancestry through History" feature. It gives a fascinating look at your ancestor's voyage through history, and places them squarely in the greater context of humanity's voyage from our origins in Africa to all points beyond. It's a unique approach, and one that sets Living DNA apart.
DNA Collection Kit
The kit sent by Living DNA is straightforward and easy to use. It includes a paid envelope and two vials, both of which come with cheek swabs. One of these is the sample and the other is the backup. You swab your cheeks, put the swabs in the vials and put them in the paid envelope and your work is done. It's just a matter of waiting for the results from this point.
DNA Test Type
Autosomal (family DNA)
mtDNA (maternal)
YDNA (paternal)
Report Features
Living DNA gives you an overlook of your ethnic heritage going back 10 generations, and then breaks down the specific geographic regions where your ancestors lived. The results are split into 3 sections – family ancestry, mother line, and father line. It goes back even further than 10 generations though to see your deep ancestry, tracing your distant ancestors' migration from Africa to the modern era.
The tests show users their maternal haplogroup (a haplogroup is a group of related subclades, which are sets of genetic markers) and where it's most concentrated geographically. The tests will show you the locations and history of your haplogroup over time and how it migrated from Africa.
The tests give male users their patrilineal genealogy and will also show you which populations across the world have the most in common with your autosomal DNA.
You can also take advantage of the interactive map feature where you can trace your ancestors' migration over time.
Customer Support
Living DNA hosts an online help center where users can turn to find answers to all types of queries. If the help center doesn't provide the needed answers, customers can turn to the company by email and by telephone during business hours in the UK.
The company says it does the best to reply to emails within a few hours during business hours, and that if outside business hours it should take longer. There is also an online query form that can be filled out to find answers.
Pricing
Current Offer

$99

per kit
Regular Price
$159 per kit
*Last Updated: November, 2018
The DNA test without any discounts costs $159, which is higher than many competitors, but there are often discounts. For instance, at the moment, the site offers US customers a special price of $89 for a test. You can also order a personalized ancestry book for $69. You have to provide a name when signing up. The standard shipping to receive the test is $9.95, though premium delivery (2-3 working days) is much pricier at $39.95.
Bottom Line
The bottom line is that Living DNA provides a unique genetic mapping product that utilizes a highly intricate series of tests and parameters. The insight provided by the tests is more detailed than others and really presents a very rich macro and micro look at users' roots back deep into ancient history.
The interactive map, patrilineal testing, and geographic mapping of results are rare in the industry, and part of what makes Living DNA a solid choice for people trying to learn about where they come from. Not only that, the company is devoted to a mission of showing how we as humans are all connected, and by taking part, perhaps you can take one small step to breaking down the artificial constructs that divide us.
How LivingDNA Compares
LivingDNA​
MyHeritage​
Ancestry​

Price Per Kit

$99

Price Per Kit

$59

Price Per Kit

$99

Collection Type

Cheek swab

Collection Type

Cheek swab

Collection Type

Saliva

Results In

4-6 weeks

Results In

4-6 weeks

Results In

6-8 weeks

DNA Test Type

atDNA, mtDNA, Y-DNA

DNA Test Type

atDNA

DNA Test Type

atDNA

Get Kit
Get Kit
Get Kit
About Living DNA
Living DNA was launched in late 2016, and is run by DNA Worldwide Group, a DNA testing firm which has been in operation since 2004. The company uses over 100 scientists and experts who it says are devoted to the mission of unearthing more and more about humanity's common bonds.
The company partners with a number of organizations, including Eurofins, the world leader in testing services and Illumina, a top company in the field of genetic research. In addition, the company works with "Show Racism the Red Card", a group that fights racism. The company said that the partnership confirmed the need to launch Living DNA, in order to "provide a safe space to reduce racist ideas and attitudes."
Physical Address
K10 the Courtyard
Jenson Avenue
Commerce Park
Frome
BA11 2FG United Kingdom
Contact Details
+44 203 424 3482
help@livingdna.com
Advertising Disclosure